Federal programs worked out very well in Dixon NM, come on CNMEC! http://www.lcsun-news.com/story/news/2017/01/07/new-mexico-community-model-use-federal-funds/96297444/
I just heard an interesting rumor that is going around about the grocery store so I am going to try and set this straight. I DO NOT envision the store to be an organic health food store. We will have regular food, local when possible and a few organic items. WE will have bologna and cheese, steak and beans, all the normal items that people in this area are used to eating, please spread this around.
If you would like to print our flyer and distribute it to someone here it is, just click the link: reopen-the-b-street-market-flyer-final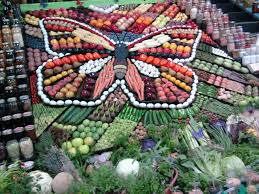 Crowdfunding site now up see fundraising page for info or just go here: https://www.tilt.com/tilts/reopen-b-street-market
For those who would like to donate and don't have internet: Checks can be mailed to: B Street market LLC
P.O. Box 10, Mountainair, NM 87036 or call 505-847-1123
Our store closed April 18th along with the other 134 locations that the corporation that ran our store supplied. Mismanagement much? We are now in a Food Desert, 97 miles round trip to the closest grocery store. After 3 months of research, lending institutions and startup funding organizations want to levy large interest fees on a potential loan because they view our 40 year old store as a new Startup!
We can take this into our own hands and crowd fund part of the startup costs; the food which is the main beginning expense. I will be posting a link to a crowdfunding page in a few days, here and on the Facebook page https://www.facebook.com/B-Street-Market-LLC-885693661558724/
Spoken by someone on our facebook page (B Street Market LLC)"This is an interesting approach and considering what you face, quite possibly the best solution to addressing the food desert we are forced to live in. Crowdfunding is novel method for side-stepping the otherwise oppressive obstacles faced by a prospective business operator. I like it!"
Why me? ( Nancy McCloud) I am starting a Masters degree classes in Nutrition at UNM this fall, I have been an organic gardener for 40 years, I've run my own businesses and I can cook! I would like to do something positive for our community.The lack of availability to fresh foods in rural areas is becoming a public health crisis all over America. I want to try and solve this problem. I have devised ways to tweak the store and not compete with the other "box" store in town. We have to think outside the box and bring our hometown grocery store back with some new additions. I also have 2 people with 60+ years grocery experience to help me through the learning curve, I'm not doing this alone.
What's in it for you? No long drives to get food, we are happy to carry what you want and need. Donations equal perks of value to you and overall lower cost of food in the store as we won't be struggling to pay huge loan fees . I will be borrowing some of the money but you all could contribute to stocking the store and get something in return .Crowdfunding is the way of the future and it works if we all participate and share it around on social media. We can do this as a community!